In all our relationships, we will demonstrate our steadfast commitment to:
Service – We are aware that great "service" is key to Customer Satisfaction. We put our utmost to achieve total customer satisfaction by understanding what the customer wants and delivering it without blemish.
Integrity – Our customers experience the highest level of ethical standards and honesty from us, we are people of character and principle. We do what is right, even when no one is watching. We pay special attention to honoring our commitments. We are uncompromising in our commitment to the truth, honesty, and respect in all relationships. We hold ourselves accountable for our actions and inactions, and we treat everyone fairly and with trust and respect.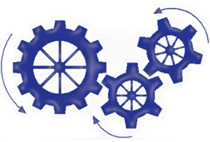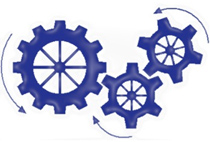 Professionalism – Doing great work is simply to us a way of life, we maintain competent team that will respect professional ethics in delivering our products and service to world-class standards at all levels.
Excellence – We Commit absolutely to excellence. We maintain the integration of excellence into our system through the power of innovation, technology, effective team communication and life-long learning; we deliver outstandingly and the best possible all the time.