Fiber Optics Installation Pro
This 3-day intensive program is a professional hands-on Fiber Optics Installation course that prepares Network / Telecoms Engineers with the required knowledge to design, deployed, and maintain Fiber Optics project confidently and professionally. Project managers, Technical Directors and Managers, ICT System Engineers & Field Integration Engineer will find this course invaluable to their career advancement. It is a practical course that focuses on ensuring thorough understand of every important aspect of Fiber Optics project design and delivery. It takes participant with NO assumption of prior Fiber Optics knowledge. All aspects are taught from basics to advance with extensive hands-on practices.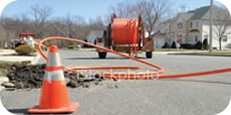 Curriculum
Fiber optic system build & Principles of fiber optics
Cable types and manufacturing techniques: loose tube and tight-buffered cables
Termination methods for field-installable connectors, pigtails and pre-connectorized assemblies
Cable preparation techniques for splicing (Fusion and Mechanical) and Connectorization
Fiber Optic Couplers, Switches and Isolators
Performance Specifications
Enclosures & Panels (Distribution, routing, installation, Premise & Outside Plant methods)
Testing: Use and operation of the Optical Time Domain Reflect meter (OTDR) / light source &Power meter
Optical Loss Testing & System Budget Calculations
Emergency Restoration and Maintenance
WDM & DWDM Issues
System Design Exercise
Fiber Optic Network testing and documentation: procedures and requirements
Fiber Optic Safety
You will be proficient on how to: Cleave, Polish, Splice Optical Fiber and Inspect a Fibre Connector.
perform a Fiber Acceptance Test
perform an Optical Loss Budget
prepare Fiber Optic Patch Panel
Clean a Fiber Optic Connector
Plan Fiber optic links and
Deploy Fiber Optic project professionally, from start to finish; without unnecessary exposure to all associated health hazards.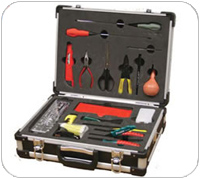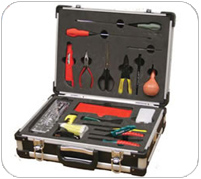 This course should be attended by:
Technical Directors and Managers
Project Managers, Cabling Installers, Network Engineers, IT System Integrators
ICT Maintenance Engineers, Technicians & Estimators
System Engineers & Field Integration Engineer
ISPs / Telecoms engineers /manager
Location
The course will be held at 63B, Coker Road, Ilupeju – Lagos.
Course package
The comprehensive package includes:
3 days course with lectures and practicals
Refreshments and Lunch
Comprehensive course notes and manual
Certificate of recognition upon completion of the course