Now, you can UPGRADE your corporate Broadband Internet connection with ease.  Whether you are looking for the right solution to upgrade your existing internet connection, or you want to connect a new location, the solution is right here.
KITS technologies offer Hight speed, High-capacity and High-quality Broadband Internet for corporate offices.
You will be connected via Our Fiber broadband network, or  VSAT, depending on your peculiarities.
Our Broadband Internet empowers organizations with high-speed and huge-bandwidth capacity.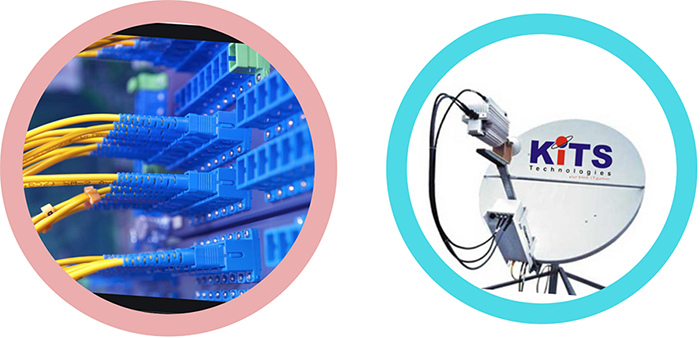 Ideas for:
High quality, high capacity corporate INTERNET
Secure VPN
Video conferencing
Remote surveillance
Video streaming
e-commerce web applications / portals
Heavy-duty download services and
All other corporate services and applications that rely on High-speed, High-quality Internet connectivity and high availability.
Best suited for all sectors, including Telco's / ISPs, Oil, Gas and Mining, Government, Education, Broadcasting, Hotel / Hospitality, Banking, Corporate, Media & Entertainment, Military, Maritime, Healthcare etc., requiring High-capacity and High-quality Broadband Internet connectivity.
Please submit this form to Connect Now