KITS technologies range of Data Centre Design services covers everything needed to setup a reliable and resilient Data Center, starting from feasibility study and designs of all technical components including; Raised Floors, Industrial Electrical Services, Cooling – HVAC designs, Data Cabling, Fire Systems, Security – Surveillance/ Access control as well as Reliability / Resilience. All design will be delivered professionally in accordance to the required tier standards.
We will design the entireservices of the Data Centre. Minimize Power consumption through the analysis of the power supply, rack layout and HVAC provision. We have developed algorithms to analyze and compute the two most important and critical requirements of any Data Centre – Cooling and power by working up from the IT requirements and equipment counts.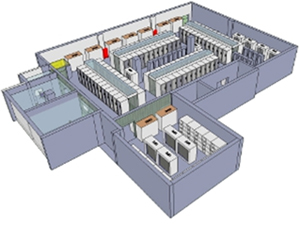 Our design process includes;
Site analysis: Suitability of location, EMC risks, flood risks, proximity to transport links etc
Building analysis: Suitability, size and strength of the building, existing or proposed
Computer room analysis: Define shape and size of an ideal computer room from the IT equipment needed, plus expansion plans
Power supply analysis: Accurate sizing of UPS, switchgear, generators and utility input in terms of peak and average demand with the right N, N+1 or 2N designs.
HVAC analysis: Accurate sizing with the right air conditioning model and capacity depending upon equipment densities required and building layout with the right N, N+1 or 2N designs.
Building layout: All the relevant working spaces are defined, e.g. control area, cable entrance facility, equipment build area etc
Work space optimisation: The flow of people and equipment through the building is optimised for the best working environment
Cabling design: A generic structured cabling system will be designed to provide flexibility and long term performance
Fire detection and fire suppression: A suitable fire detection and suppression system will be specified
Security and access control: Appropriate security, CCTV and access control will be specified
Reliability, resilience and business continuity: The design will be aligned to the TIA 942, Uptime Institute or BICSI Tier systems, as appropriate, which call for N, N+1 or 2N designs. KITS technologies will advise on the most relevant cost versus risk model for the client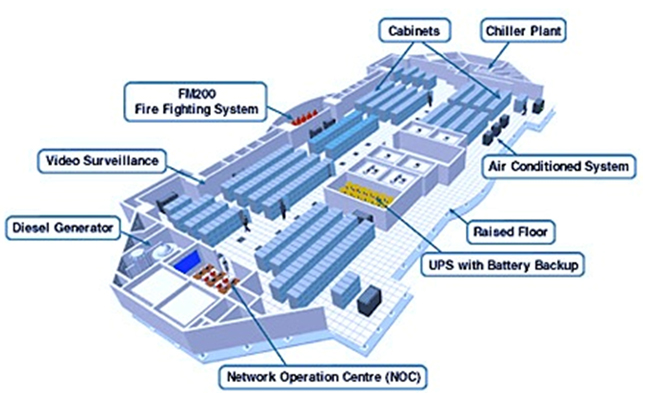 Whatever your Data Centre Design needs are, KITS technologies will support and guide your investment to ensure you have an Energy efficient Data Centre.
Please follow these links for more.
• Data Centre Design
• Data Centre Implementation
• Data Centre Audit
• Data Centre Training