Premium C- Band VSAT Internet
With our C Band VSAT service, you are on your way to premium broadband C band VSAT connectivity solution that meets your business needs. We provide ONLY premium C-band connectivity with dedicated bandwidth options.
Our C Band VSAT platform enables you to offer both continuous business connectivity and value added services such as VoIP, web-browsing and VPN. Our reliable satellite based, communication platform ensures uninterrupted service and a superior browsing experience.
Benefits:
Premium C-band coverage
Easy to use platform
Cost effective broadband connectivity
Flexible bandwidth options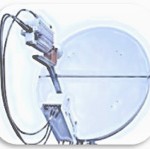 Best suited for high-capacity internet applications such as in Banks, Universities, Research Institutions, Government, Military, Schools, Hospitals, Hotels, ISPs, cyber Cafes etc.
Please complete the form below to order your C band VSAT Internet.